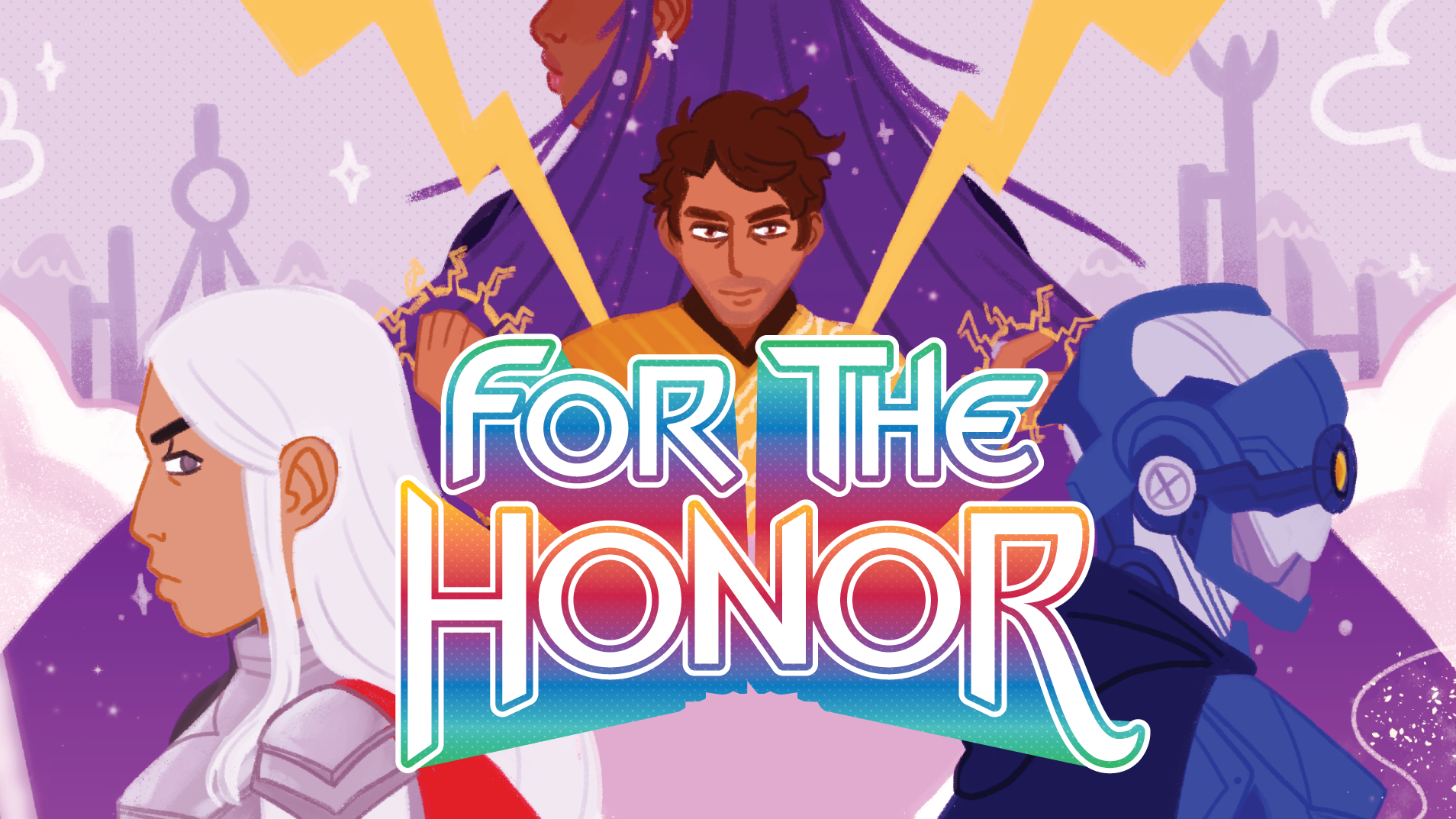 For The Honor
FOR THE HONOR HAS BEEN KICKSTARTED! NEW VERSION SOON! CLICK HERE TO CHECK IT OUT!
Rathael is a land full of magical people, fantastical creatures, and mystical kingdoms. It is studded with ancient ruins left behind by a long-lost civilization.
It had always been a peaceful realm.
That is, until twelve years ago. The Legion came down from the stars and began to colonize the planet. Their expansion was swift and brutal. Caught on the back foot, the kingdoms of Rathael united and forged the Rathaelian Resistance. The warriors and princepts of the Resistance fought valiantly.
Within a year they pressed the Legion back to their stronghold. Sadly, their final assault ended in tragedy. The Resistance shattered and the Kingdoms turned to isolation.
It has been twelve years, and a new generation is beginning to see the need for another Resistance. The Legion has been attacking towns again. The Kingdoms are sending out invitations to balls. And the Wilds have been getting stranger and stranger.
You, the princepts and warriors of factions at odds, will clash, quarrel, and flirt to sway Rathael in your favor.
For The Honor is an anthology game inspired by She-ra and the Princesses of Power. It's based on the Firebrands Framework by Vincent Baker and Meguey Baker.
For The Honor is comprised of 12 mini-games: The Prelude, Venture Forth, Crossing Paths, Mincing Words, Taking the Dance Floor, Hand to Heart, Taking Shape, Giving Chase, Blade to Stave, Search and Rescue, All-Out Battle, and Stand United.
3-6 players. 2-5 hours per session.

You can listen to Quinn discuss and play For The Honor on the She-Ra: Progressive of Power podcast here: https://simplecast.com/s/4d1977f8

This game is nearly complete. The current version is 1.0! The layout is currently in progress so for now the game is here pre-layout but fully playable!
Buying the game now will get you the final version when it is released. For updates follow @Mx_quinn and @forthehonorrpg on twitter.

I would love to hear about the stories you tell with this game. You can send stories and feedback to forthehonorrpg@gmail.com.
Purchase
In order to download this game you must purchase it at or above the minimum price of $10 USD. You will get access to the following files:
For The Honor v1.0 pre-layout.pdf
1 MB
For The Honor v0_5 spreads.pdf
1 MB
For The Honor v0_5 pages.pdf
1 MB
Community Copies
Support this game at or above a special price point to receive something exclusive.
Community Copy
If you wanna check out this game, but the price is more than you can afford, please take one of these community copies. This initial pool was donated by Kickstarter backers during my zinequest campaign.
Every time someone buys the game I will add another copy to this pool.