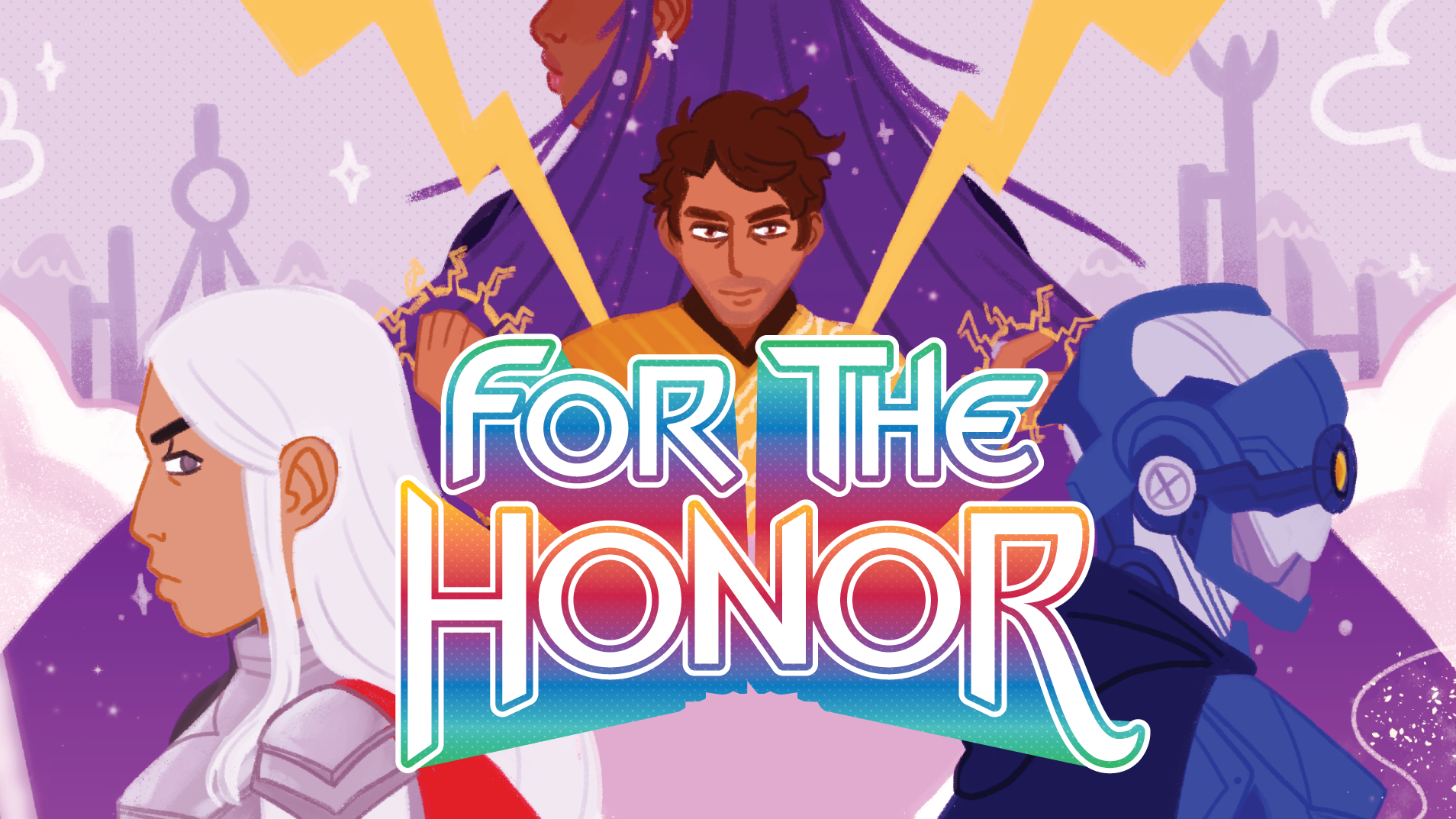 For The Honor
UPDATE 0.5! New Faction!!!
---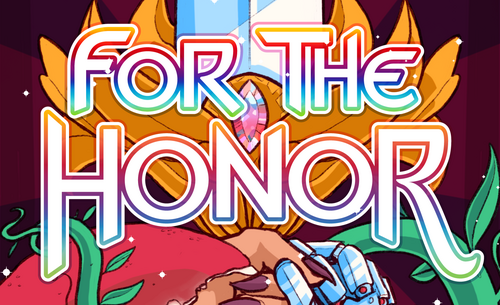 Hey there!
Lot of new stuff in this update! I'm so stoked to share it with y'all.
New Changes for 0.5
Added a new faction: The Wilds!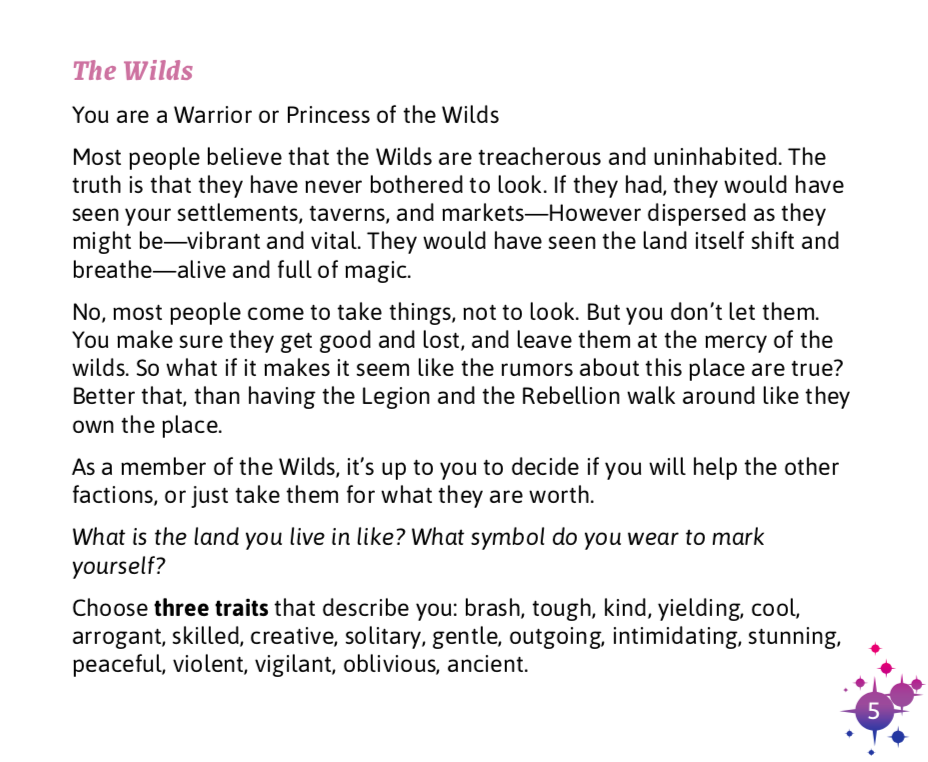 Added new prompts in Discover Something New for the Wilds
Find a massive crashed ship! Go toe to toe with bandit leaders!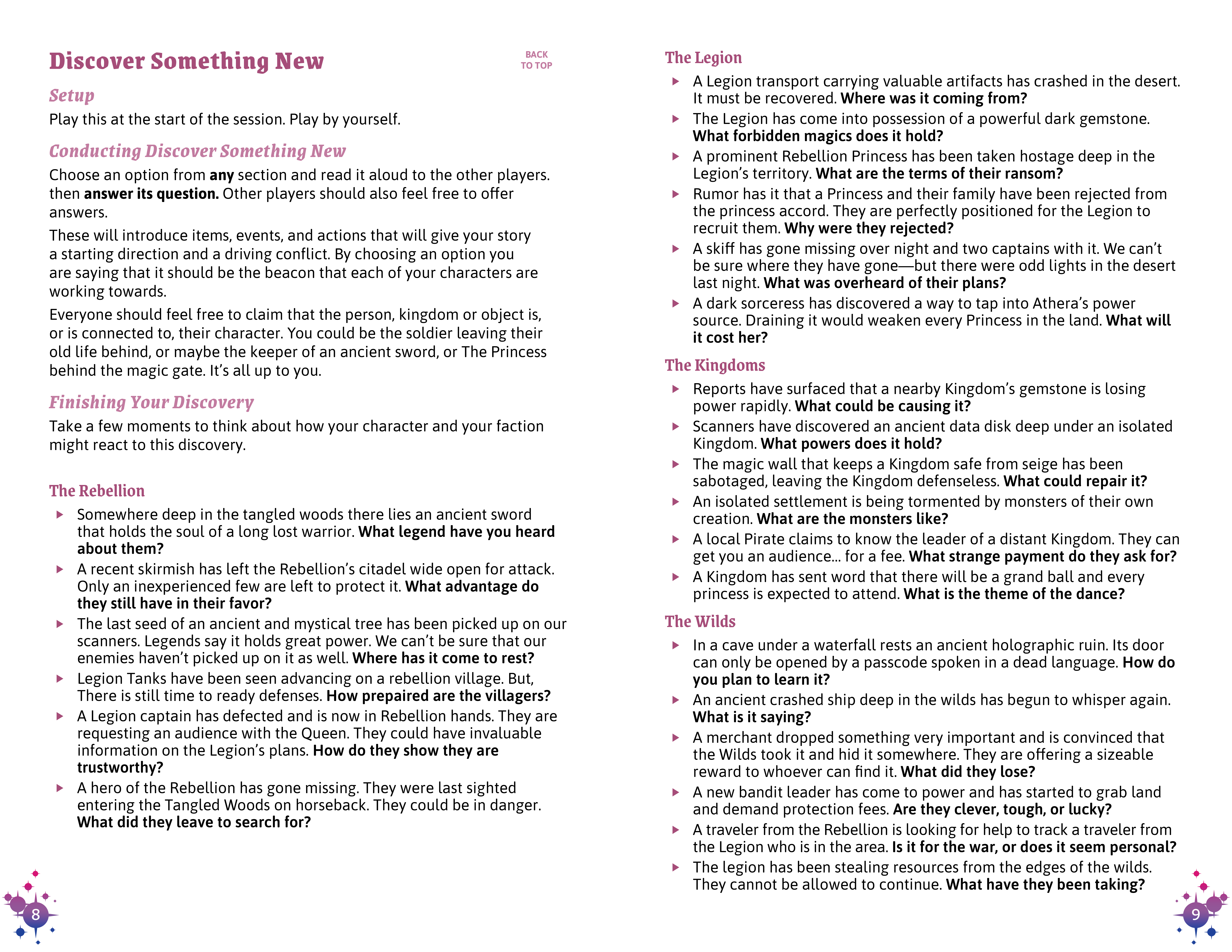 Discover Something New now has questions attached to each prompt
These will give you a little more context for how the discoveries will sit in your world.
Rewrote Meeting Hand to Heart
I've shifted the tone of this game to be all together lighter and even more consent minded. Advances like "I touch your hand. May I?" Have become "I reach for your hand. May I take it?". I added more prompts for platonic contact. And I put in a section about deciding the context of the scene.
Improved Clarity!
I rewrote a lot of the game to make the rules clearer. This includes all the sections at the beginning that explain For The Honor on a whole. I also bolded all of the questions in the prompts which I feel makes the game much easier to parse.
With these changes the game is feeling very very close to done!
I'm bringing physical copies of 0.5 with me to Big Bad Con and I will be selling them there. Any copies that I don't sell I'm probably going to put up for sale here on itch, so no worries if you won't be at the con and you want one!

Now get out there and save Athera!
Files
For The Honor v0_5 spreads.pdf
1 MB
Sep 28, 2019
For The Honor v0_5 pages.pdf
1 MB
Sep 28, 2019
For The Honor v0_5 printer friendly spreads.pdf
984 kB
Sep 28, 2019
For The Honor v0_5 printer friendly pages.pdf
998 kB
Sep 28, 2019