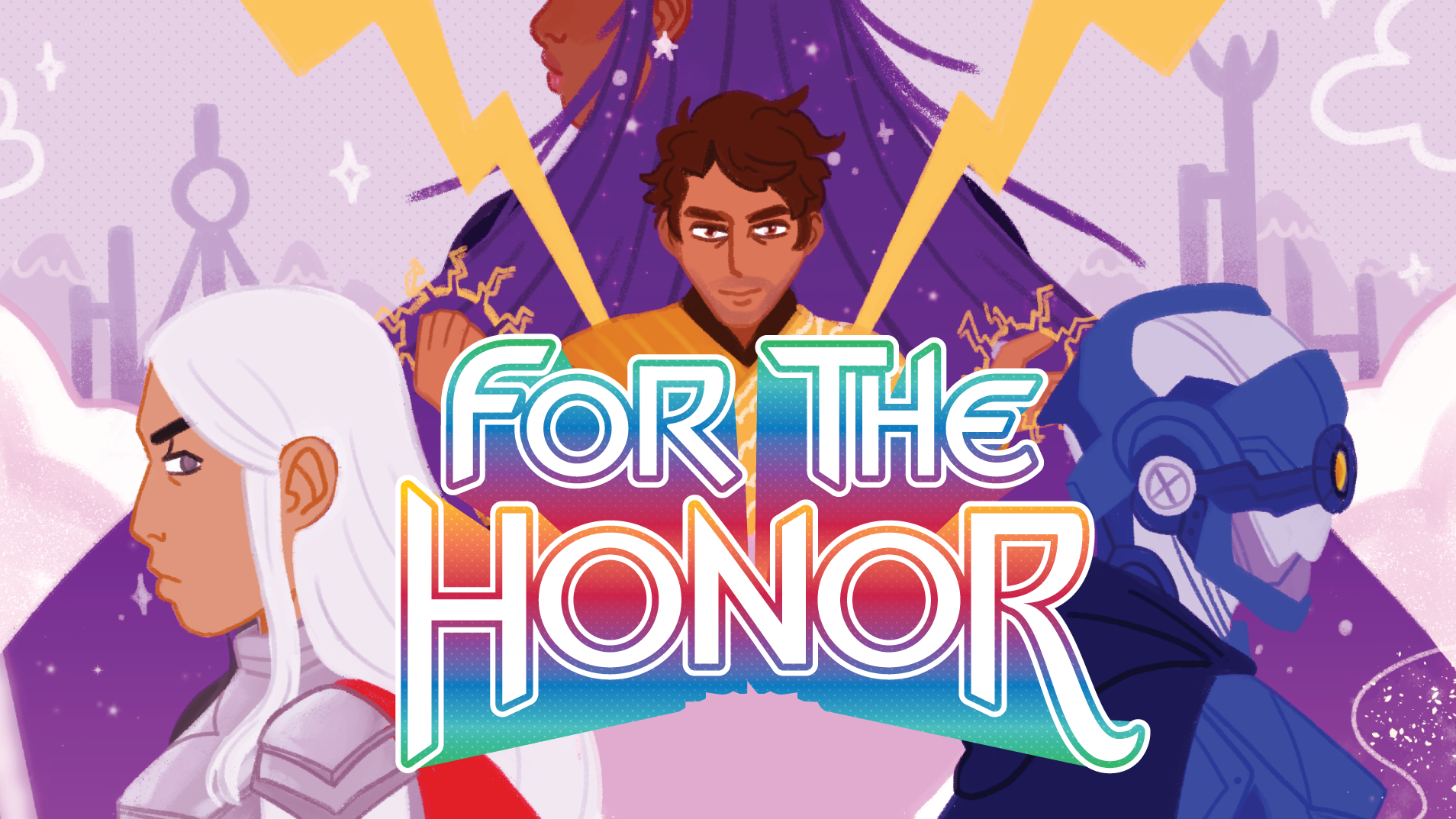 For The Honor
For The Honor is updated! It has beautiful cover art by Finn J. Carey now.
V0.3
New Art
Added the beautiful cover art by Finn J Carey.
Added back cover frogs by Sasha Reneau
Beautified page numbers and headers.
Changes to layout and text
Added descriptions to the table of games.
Table of games entries are clickable and functional.
Added "Back To Top" buttons to each game. No more scrolling back and forth frantically.
added example character card under the "Introducing Your Character" section.
Changes to games
added "think about how your abilities might color the actions you take" to most of the game's instructions sections.
A Conversation Over Food
Added "when it feels like a good place to cut away" to "Ending the Conversation"
A Dance
Added a new question: "I use my abilities to dazzle you. Are you swept off your feet?"
Mincing Words
Reordered leading questions
Removed duplicate leading question
Rewrote a few Leading Questions and closing questions
Meeting Blade to Stave
Removed a leading question
Reordered the questions
Rewrote a few Leading Questions and Closing Questions
Removed the lethality from the Closing Questions
Removed a Closing Question
Added two Closing Questions: "I turn tail and run away. Do you chase me or do you let me leave?" And "I hurt you badly and realize that I need to give you medical attention. Do you accept my help or do you fight me off?"
Files
For The Honor v0_3.zip
2 MB
Apr 13, 2019