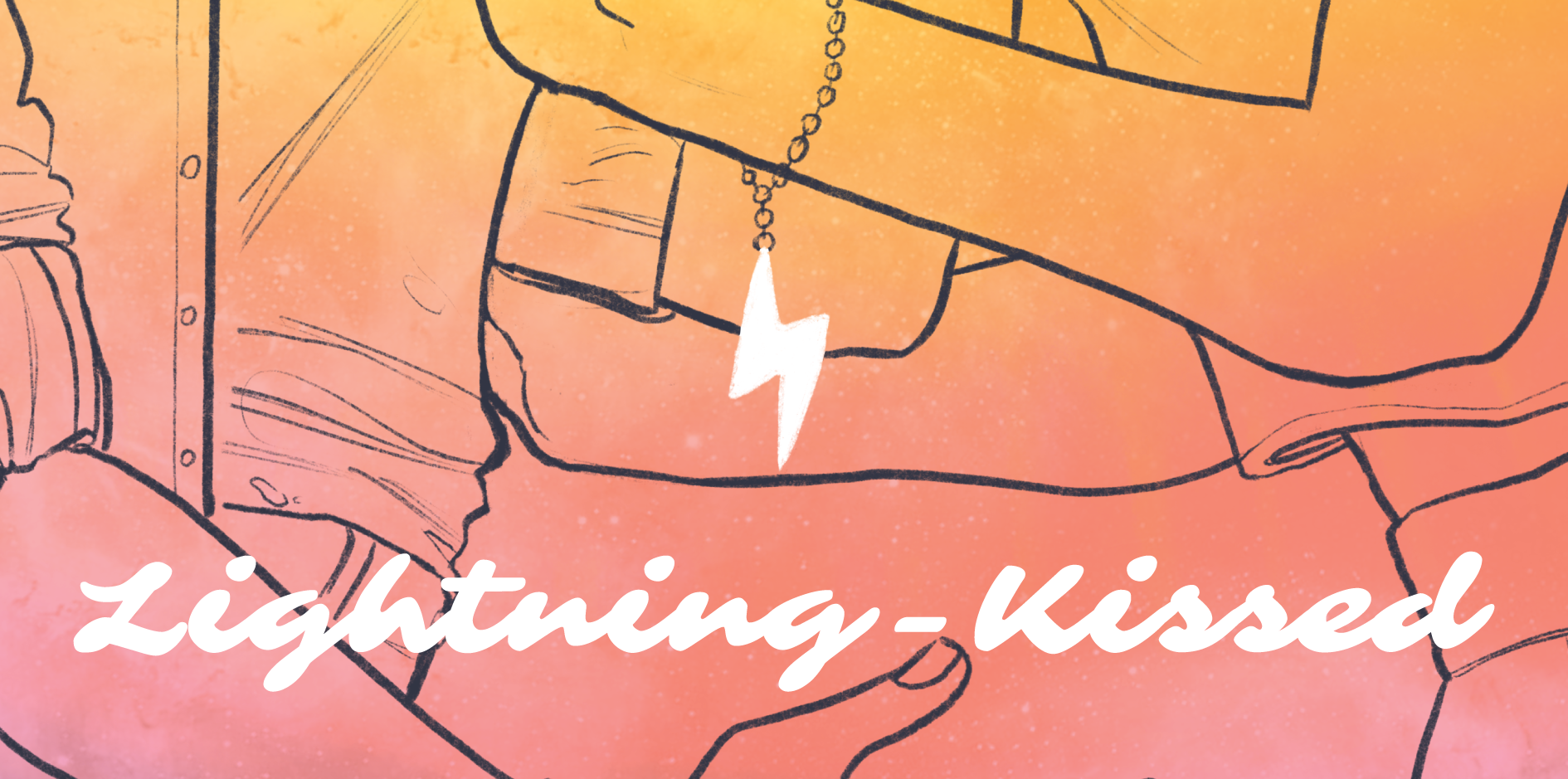 Lightning-Kissed
She hasn't left your thoughts since she brushed your arm at the show. Since she made you laugh so hard you were left gasping, reaching for air. Since she lingered in your embrace, letting you feel her heartbeat hasten. Since she surprised you with her kindness and it sent your head spinning. Since the scent of her hair snared itself in your clothes and followed you everywhere you went.

She feels like lightning in your chest. An electric shiver in your limbs that sprints home to your core. The feeling is a charge and it pulls you to action. You want to kiss her.
But all of that kindness could have been nothing. It could have all just been friendly affection or sympathy. You don't want to read too much into her words or her smile or the way she looks at you. You don't want to risk it all.
But is there really any risk in moving closer? In giving into that pull just enough to see if it's pulling at her too?
After all—in this moment, she is standing beside you in an undeniable way.
What is it?
Lightning-Kissed is a game for two players about the minutes you share just before a first kiss and everything that lead there. You will need a friend, some 6 sided dice, and the resolve to make your feelings known.
Lightning-Kissed is a hack of Bladelight by Happy Rebel Tapestries who's fantastic games can be found at neithernora.itch.io
The fantastic cover art is by Finn J. Carey who can be found at finnjcareyart.tumblr.com and on twitter @amaranthsynth
Purchase
In order to download this game you must purchase it at or above the minimum price of $5.92 USD. You will get access to the following files:
Lightning-Kissed spreads.pdf
1 MB
Lightning-Kissed pages.pdf
1 MB